Welcome to InnerDiscoveries!

Looking to make a change?
Want to take your personal performance and life to "the next level"?
Unhappy with your current condition?
Feeling blocked, or held back by fear, old behavioral patterns, or lack of focus?
Need to express and explore yourself in an environment of trust and confidence?
Feeling stiff, stagnant, energetically trapped, sick, tired, or sick & tired?
If any of the above statements resonate with you, then we may be able to help.



InnerDiscoveries is a Transformational Coaching, Hypnotherapy and Integrative Health practice devoted to helping motivated individuals explore and manifest their fullest potential, with a strong emphasis on balance, personal performance and well-being.



We offer individual, couple, teen, group, career, and small business coaching, hypnosis and integrative health sessions, which may be used separately or in combination for your optimum benefit.





Additionally, InnerDiscoveries is the only practice offering

The Custom InnerDiscovery

– a comprehensive devoted experiential self-improvement program devised in concert with your coach to meet your needs, in the setting of your choice.

This is truly special!



Whether your needs are modest (i.e. focused relaxation), high-end (i.e.The Custom InnerDiscovery), or anything in between (Coaching, Hypnotherapy, Hypno-Coaching, Polarity Therapy, Cranial-Sacral Therapy, Toe Reading, Thai Massage, Shiatsu, The reconnection, Reconnective Healing, etc.), InnerDiscoveries offers you a truly transformational experience, keeping your confidence, trust, magnificence, and spiritual expression in highest esteem.



We look forward to earning your trust and facilitating your personal evolutionary experience.

There is no time like the present to design the life you deserve.

Call now!

You'll be glad you did.



With Warmest Wishes for Health, Abundance, and Boundless Happiness,

Andrew & Laura Zaplitny
Founders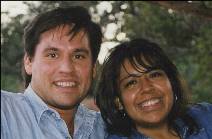 InnerDiscoveries can help you develop and achieve your vision of a full, rewarding, and healthy life.



Please contact InnerDiscoveries to begin plotting your life course at 480-824-8292, or contact us by email at theanswer@innerdiscoveries.com